1. WordPress database structure
Whether you create WordPress themes, edit themes, or create plugins, you may need to communicate with the database and find the information you need. This diagram helps you to make sense of it much quicker by showing the structure and relations between the tables.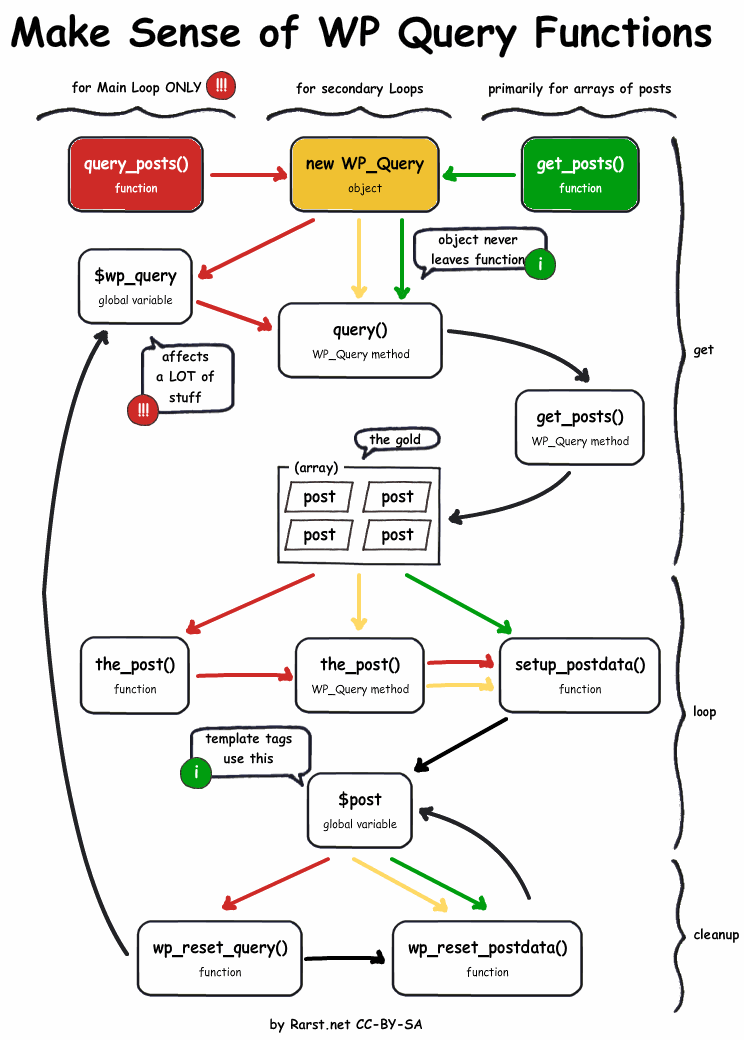 2. WP_Query vs query_posts() vs get_posts()
Despite the use of Comic Sans, this flowchart is very helpful to decide how to call for posts within or out of the WordPress loop.